"I am old now and have not much to fear from the anger of gods."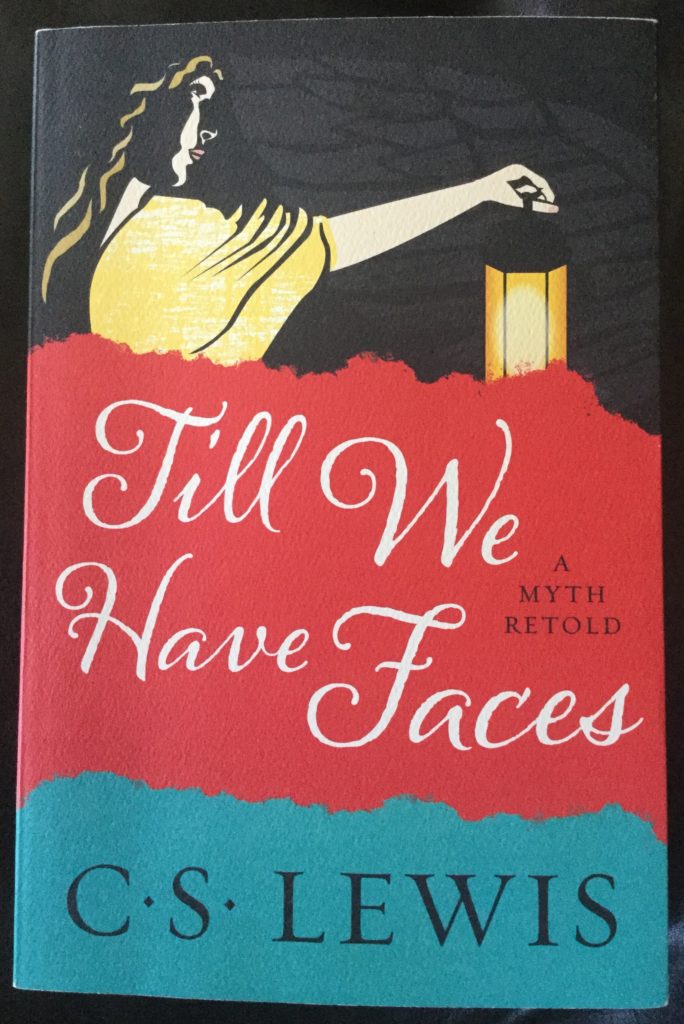 So begins "Till We Have Faces" by C. S. Lewis. I grew up in Narnia and have since really enjoyed Lewis' Space Trilogy and The Great Divorce. Somehow Till We Have Faces escaped me until it turned up as one of the texts for a class I taught last year at Charis Classical Academy. Needless to say, I was thrilled and dove in straightaway (confession: I dove in largely out of interest and partly out of panic at the number of books I needed to get started on!).
In brief, this is the narrative retelling of the Greek myth of Psyche and Cupid. Lewis reframes the story as a book written by Psyche's sister, Orual. Orual has a beef with the gods. In their selfish, inscrutable ways they have stollen from her that which she loved most in the world: her beautiful sister Psyche. But more, they have not simply abducted her, they have seduced her into desiring to go with them; they have given nothing but dark mysteries in return; and, as a final and greatest act of injustice, they have turned the story on its head so as to make Orual herself the villian.
Now grown old, Orual puts in writing her side of the story, laying before all the world the injustices of the gods and waiting – but not expecting – their answer. What she receives is not at all to her expectation.
This is one to chew on a bit.
It seems odd, doesn't it, that a famous Christian apologist would choose to couch a message in the world of pagan mythology? In a novel from whom the words "Christ" and "cross" and even "God" (with a capital "g") are completely absent? It will seem still more strange for anyone expecting an analogy along the lines of The Chronicles of Narnia. While there are Christian messages here for sure – and Christ in other garb – they are not so simply laid out and must be chewed on and mulled over.
While I'm still in that process, I can certainly say that I enjoyed the book greatly. It's written with brilliance – as expected – and though there are a few dry spots, the story is overall a very interesting one. I'm looking forward to teaching it again this year!
| | | | | |
| --- | --- | --- | --- | --- |
| Profanity | 0 | | | |
| Violence | 2 | | | There are several acts of violence (murder, sword fights, and even an off camera castration). |
| Sex/Romantic Themes | 2 | | | There is certainly the presence of sexual intimacy here, though the acts themselves are only vaguely described (i.e. Psyche marries a god – with all that entails). Also hints about temple prostitutes, etc. |
| Miscellaneous | | | | For the purposes of Lewis' story, the gods of mythology are real (at least to a point) which can be confusing to some readers. |
NOTE: As always, my content notes are for informational purposes, not judgmental ones. For a full explanation of my Content Notes and the scale, click here.