My son really likes the Wayside School stories by Louis Sachar. Over Thanksgiving, he decided he wanted to write Sachar and ask him about writing a 4th book in the series. And…presto!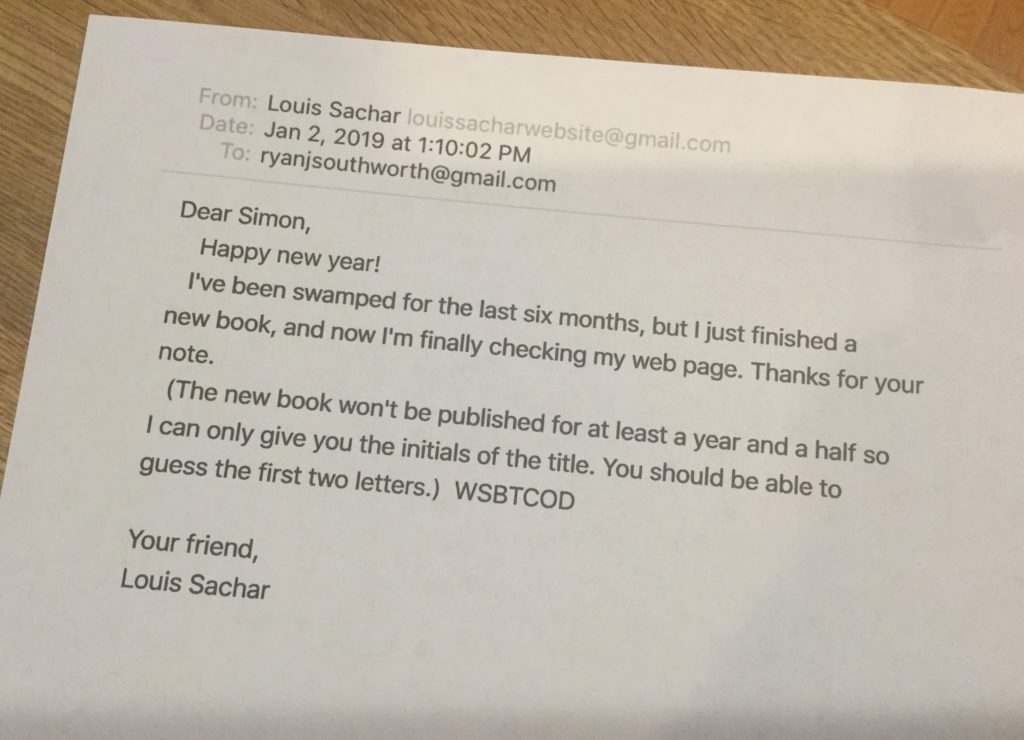 Note to future self: It's pretty cool to send notes to your fans. It makes them happy. It engages them. It even gives you an opportunity to drum up excitement (and sales) for an upcoming book.
It's a win all the way around!
Of course, I'm assuming that Louis (that's what I call him) heard about my book and, you know, wanted to touch base with an up-and-coming:-) That goes without saying.