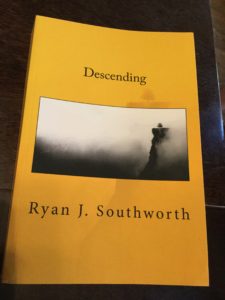 A few days ago I told the heartbreaking story of a novel never published. It was my novel, but even so I suppose "heartbreaking" is a bit strong ("heartcracking"? "heartbending"? "bruising," maybe). You can read about it here, but the bottom line is that my novel was too long to ever get published the traditional route and so I'm going to self-publish.
Which I did! 
So the link to my book on Amazon is below, but before you go clicking on it, I'd like to make a request: 
No guilt trips.
It really bugs me when I'm feeling pressured because of a relationship with someone to buy something I'm not really interested in. You know, like all those "parties" that you get invitations to. Then you feel obligated to go and, once you're there, you pretty much have to buy some oven mitts or face cream or… whatever.
Anyway, I've gotten tons of encouragement and support over the years and I'm really thankful for it! But please don't feel like your encouragement and support is expected to extend to purchasing my book if you're really just not into it. Science fiction isn't for everyone. 500 page books aren't either. I suppose even books themselves don't float everyone's boat. 
So please don't feel obligated. Really. Really.
If you are interested, here's the link and if you like it, a great review would be super helpful (as would a review on Goodreads if you do that, or Facebook, or to every single person you happen to talk to today).
For those of you not sure, here's a link to the first chapter for your perusal. This is called a teaser (at least that's what I'm calling it).